The partners
The following newspapers/magazines offered space to publish the advertisements of the campaign:


Austria:


Der Standard, Salzburger Nachrichten, Sport Woche, Sportmagazin.



Belgium:


De Financieel Economische Tijd, De Morgen, De Niewe Gazette, De Standaard, Het Laatste Nieuws (Bg), La Dernière Heure-les Sports, Le Matin, Le Soir Magazine.



France:


Actives Magazine, Afrique Magazine, Capital Santé, Charlie Hebdo, Courrier International, Défis, Enfant Magazine, Entourage / Magazine, Femme Active, Investir, La Montagne, La Tribune, La Vie Hebdo, L' Alsace, Le Républicain Lorrain, Le Monde, Le Pays, L'Equipe, Libération, Okapi, Paris Le Journal, Paris Normandie, Pèlerin Magazine, Phosphore, Point de Vue, Témoignage Chrétien, Afrique Football.


Germany:


Abendblatt, Augsburger Allgemeine, Bad Godesberger Nachrichten, Berliner Morgenpost, Bielefelder Tageblatt, Bild, Bonner Rundschau, Bonner Stadt Anzeiger, Bonner Zeitung, Die Zeit, Frankfurter Allgemeine Zeitung, General Anzeiger, Gutershloher Zeitung, Herforder Kreisanzeiger, Kölner Stadt-Anzeiger, Kölnische Rundschau, Neue Westfälische, Rhein Sieg Zeitung, Rheinische Post, Südkurier, Zeitung für den Altkreis Lübbecke.



Inflight Magazines:


Air France Magazine, Skyways Inflight Magazine (RSA), Swiss Magazine.



International publications:


Champions League (all editions), The Financial Times (international edition), Jeune Afrique-l'Intelligent, National Geographic, Newsweek (all editions), Olympic Review (all editions), The International Herald Tribune.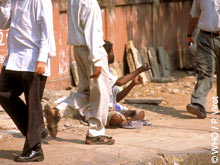 Italy:


Avvenire, Bresciaoggi, Dolomiten, Famiglia Cristiana, Gazzetta del Sud, Giornale di Brescia, Il Centro, Il Cittadino di Lodi, Il Corriere della Sera, Il corriere dell'Umbria, Il Corriere di Arezzo, Il Corriere di Macerata, Il Corriere di Rieti, Il Corriere di Siena, Il Corriere di Viterbo, Il Gazzetino, Il Giornale, Il Giornale di Brescia, Il Giornale di Sicilia, Il Giornale di Vicenza, Il Giorno, Il Matino di Napoli, Il Mattino di Padova, Il Messaggero Veneto, Il Messaggero dei Ragazzi, Il Piccolo, Il Resto di Carlino, Il Secolo XIX, Il Sole 24 Ore, Il Tempo, Il Tirreno, Italia Oggi, L'Adige, La Gazzetta del Mezzogiorno, La Gazzetta dello Sporto, La Gazzetta di Mantova, La Gazzetta di Regio, La Libertà (Piacenza), La Nazione, La Nuova Ferrara, La Nuova Gazzetta di Modena, La Nuova Sardegna, La Nuova Venezia, La Provincia, La Provincia di Como, La Provincia di Cremona, L'Arena, La Repubblica, La Sicilia, La Stampa, La Tribuna di Treviso, L'Eco di Bergamo, L'Unione Sarda, L'Unita, Messaggero di Sant'Antonio, MF, Okay.


Luxembourg:


Le Jeudi, Luxemburger Wort / La Voix du Luxembourg, Tageblatt, Télécran.



Slovenia:


Primorski Dnevnik.



Spain:


ABC, Diario Marca, Diario 16, Diario Málaga, Domingo, El Comercio, El Correo, El Diario Montañés, El Diario Vasco, El Mundo, El Norte de Castilla, El País, El Periódico, Expansión, Hola, Hoy, Ideal, La Gaceta de los Negocios, La Razón, La Rioja, La Verdad, La Voz de Galicia, Las Provincias, Marie Claire Magazine, SUR.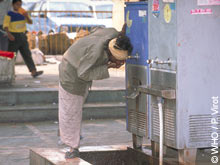 Switzerland:


Annabelle, Basler Zeitung, Bolero, Facts, Forum News Daily, Geneva News, Geneva Today Magazine, L'Agefi, Le Temps, L'écho, Matchmag, Prestige, Profil Femme, Schweizer Familie, Sl@sh, TéléTemps, Tell Magazine, Tout l'immobilier -Tout l'emploi, Transit Magazine.



United Kingdom:


Belfast Telegraph, Champions League, Newsweek, South Wales Echo, The Economist, The International Herald Tribune, The Western Mail, The Financial Times, Voices.