UNDP Goodwill ambassador and African football superstar Didier Drogba calls for fair elections
Kinshasa / Democratic Republic of Congo, 28 October 2010



Football superstar Didier Drogba today kicks off a campaign to call attention to how democratic and transparent elections around the world could be an important tool for lifting some of the world's poorest countries out of poverty. Drogba, who led the West African country, Côte d'Ivoire, to its first-ever football World Cup final in 2006, unveils the poster carrying a message for potential voters to "Get on the pitch, and be a player. Register. Vote. Be heard."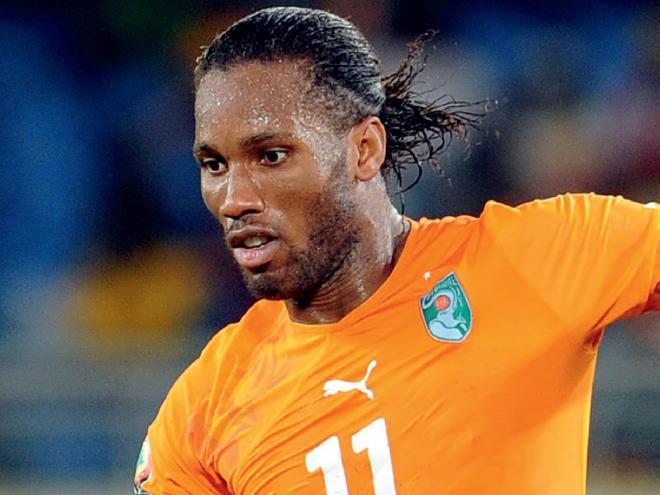 "For real development to happen, we must ensure free and transparent elections," said Drogba. "I believe that good governance can help break countries out of poverty, as long as electors and politicians fully do their part.

"With scores of elections due to take place over the coming years in Africa, where the majority of the world's least developed countries are located, Drogba said: "My ambition is to help contribute to a true democracy in Africa. That's why I advocate honesty and play fair —the only way for Africa to move ahead."

The poster, featuring Drogba poised for a penalty shoot in the home orange-green colours of Côte d'Ivoire's national team, will be launched at a ceremony in Kinshasa, capital of Democratic Republic of the Congo (DRC), where nine elections are scheduled to be held over the next three years at presidential, legislative, provincial and municipal levels.

Groundwork for the conduct of the DRC elections in a fair and transparent manner was supported by the United Nations Development Programme (UNDP) as part of a US$390 million initiative signed with the Government of DRC in 2008.

The initiative involves projects to strengthen electoral procedures and support stable democratic processes and public services for the country which is emerging from a civil conflict that has continued for more than 10 years.

"The DRC elections are under way and I am convinced that the poster with UNDP's Goodwill Ambassador Didier Drogba will support our public awareness campaign for fair, democratic and transparent elections, which are the pillars of peacekeeping and strengthening of democracy," said Apolinaire Malu Malu, president of the Independent Electoral Commission (IEC), which oversees the elections around the country.

Marking the launch of the campaign for voter registration in Maniema, one of DRC's poorest and least populated provinces, Fidele Sarassoro, UN Deputy Special Representative of the Secretary General and UNDP Resident Representative, said: "Fair and transparent elections are essential to give people a real stake in public institutions and democratic processes. These are necessary foundations for a lasting peace, which the Congolese people deserve."

Didier Drogba is one of an elite group of UNDP Goodwill Ambassadors, which includes soccer stars Ronaldo, Zinedine Zidane and newly appointed Marta Vieira da Silva, Japanese actress Misako Konno, Crown Prince Haakon Magnus of Norway, Russian tennis star Maria Sharapova and Spanish actor Antonio Banderas.

Born in Abidjan in 1978, Drogba spent his childhood in his native Côte d'Ivoire and his adopted country, France. He currently plays for Chelsea F.C. of the English Premier League.











Display the poster of Didier Drogba's campaign








744-posterdrogbavote40x60enpdf3mb.pdf