24,400 fill arena for Match Against Poverty
Ninth Match Against Poverty in Hamburg, Germany


With a final score of 5-4, UNDP won the 2011 Match Against Poverty against HSV in Hamburg, Germany, on 13 December, 2011 before more than 24,000 spectators. The match was broadcast live in more than 25 countries.

UNDP Goodwill Ambassadors Ronaldo, Didier Drogba and Zinédine Zidane mobilized superstars past and present to take on the Hamburger Sport-Verein at the Imtech Arena. Proceeds from the match will go to the crisis in the Horn of Africa, where more than 13 million people have been left in need by famine, drought, conflict and high food prices.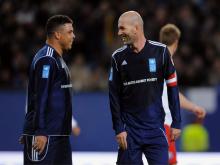 "It is amazing and encouraging to see so much solidarity and support for Africa from sports fans around the world," said Ronaldo, who scored a goal in the second period. The UNDP team also included stars Christian Karembeu, Fabio Cannavaro, Rabah Madjer and Dida.

"The Match Against Poverty is much more than a game: it is part of the global fight against poverty," said Zidane, current Director of Sport of the Real Madrid football club.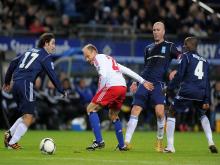 All of the match proceeds will be used to bolster humanitarian and recovery activities in Djibouti, Ethiopia, Kenya and Somalia. The UN is working in these countries to provide emergency food aid, water, shelter and health services, while working on longer term development plans.

Wilfried Lemke, speaking on behalf of United Nations Secretary General Ban Ki-moon as his Special Adviser on Sport for Development and Peace, said the proceeds of today's game will go to the nearly 13 millions of people in need of assistance across the Horn of Africa. "And I am delighted to see that the athletes, the UN family and the world of sport can work together to build a better world," he said. "The Match Against Poverty has become a leading event in the global fight against poverty.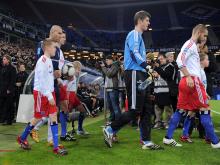 Sigrid Kaag, United Nations Assistant Secretary General and Director of UNDP's Bureau for External Relations and Advocacy said the Match Against Poverty represents the best of sport and the best of humanity. "The players and the audience have shown they are One Team for the Horn of Africa," she said.

HSV President Carl Jarchow said he and his team would donate all funds to the Horn of Africa crisis. "We are proud to be able to work with UNDP to organize this Match for such an important cause," he said. "Hamburg, through its port, has always been connected to the rest of the world. The Match Against Poverty is perfectly in line with our values as a team, and as a community."

Proceeds from the previous eight Matches Against Poverty have benefited projects in more than 27 developing countries, including recent recovery efforts in the wake of the 2010 Haiti earthquake and Pakistan floods.


How much do you know about what's going on in the Horn of Africa? Find out by taking this short quiz from the World Food Programme